Interested in learning more about joining Canaccord Genuity as an Investment Advisor? Please click here.
Client Service Associate, Pinnacle Correspondent Service
Client Service Associate, Pinnacle Correspondent Services – Vancouver/Toronto – Job # 5218
S

ummary

Through its principal subsidiaries, Canaccord Genuity Group Inc. (the "Company") is a leading independent, full-service financial services firm, with operations in two principal segments of the securities industry: wealth management and capital markets.

Since its establishment in 1950, the Company has been driven by an unwavering commitment to building lasting client relationships. We achieve this by generating value for our individual, institutional and corporate clients through comprehensive investment solutions, brokerage services and investment banking services.

The Company has offices in 10 countries worldwide, including Wealth Management offices located in Canada, the UK, Guernsey, Jersey, the Isle of Man and Australia. Canaccord Genuity, the international capital markets division, operates in North America, Europe, Asia, Australia and the Middle East. To us there are no foreign markets.™

Pinnacle Correspondent Services (Pinnacle), a division of Canaccord Genuity Corp. (Canaccord Genuity), is looking for a dedicated and detail oriented individual to provide premier customer service to our clients. This position reports to the Manager, Pinnacle Customer Service. Business hours for the Pinnacle group are 6:00 am – 3:00 pm Pacific.

Responsibilities:
Receive and respond to day-to-day inquiries/requests from clients and internal partners, and manage and escalate client issues accordingly;
Ensure action items are completed in a timely manner, and follow timeframes outlined in client Service Level Agreements;
Act as a subject matter expert, understanding the various integration points and key business processes of assigned Pinnacle clients;
Coordinate processes around calendar and fiscal year-end deadlines for Pinnacle clients;
Prepare monthly, quarterly and annual reports as required;
Process money movements and securities transactions, and assist with reconciliation and correcting transactions for client accounts;
Provide assistance to clients in completing Canaccord Genuity documentation and account opening;
Prepare and administer monthly invoices for clients;
Organize, chair, document and follow up monthly service review calls with clients;
Create documentation in support of Pinnacle clients (policies, procedures, Service Level Agreements, manuals, training materials, and presentations);
Participate in ongoing reviews and improvement of Pinnacle client procedures, working with internal partners across the front and back office;
Notify clients of upcoming development items and procedural changes; conduct systems testing; prepare and deliver training programs for clients as new initiatives are released;
Administer Pinnacle website and portal content;
Perform additional responsibilities and project related tasks as required.
Skills & Qualifications:
5 years of customer service experience, preferably in the financial services industry; or equivalent securities brokerage experience, preferably in a correspondent environment;
Exceptional customer service and communication skills, complemented by strong interpersonal and relationship building skills;
Good general knowledge of US and Canadian Broker/Dealer operations:

IIROC and provincial regulatory frameworks
CDS/DTCC/CDCC/OCC trade clearing and settlement
Treasury operations
CRA/IRS reporting
OMS systems, order flow, ticketing and general trade support
KYC, documentation and account transfers

Completion of the Canadian Securities Course (CSC), and other financial services industry courses, is an asset;
Superior analytical, problem solving and organizational skills with excellent attention to detail;
Ability to work under high pressure and meet strict deadlines in a busy and fast-paced environment;
Ability to demonstrate flexibility and deal with simultaneous priorities, pressures and deadlines;
Proactive, with excellent teamwork skills complemented by the ability to work independently;
Ability to ask constructive questions and have a sense of curiosity to address new issues;
Excellent business writing skills - strong writing and proofreading; editorial and technical writing experience is an asset;
Previous experience in delivering effective training programs an asset;
Advanced proficiency with Microsoft Office applications (Word, Excel, Outlook, PowerPoint);
Dataphile application experience preferred.


Canaccord Genuity Corp. welcomes and encourages applications from all qualified individuals including persons with disabilities. We will provide reasonable accommodations upon request for candidates taking part in all aspects of the recruitment and selection cycle.

Qualified applicants are invited to submit a resume and covering letter including salary expectations. All applications will be held in strict confidence.

In order to be considered for employment at Canaccord Genuity, candidates selected for interviews will be required to show proof of citizenship, permanent residence or eligibility to work in Canada with no restrictions.

We wish to thank all candidates for their interest but only those applicants selected for an interview will be contacted. No phone calls please. Thank you for your understanding.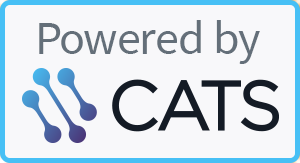 Canaccord Genuity Corp. welcomes and encourages applications from all qualified individuals including persons with disabilities. We will provide reasonable accommodations upon request for candidates taking part in all aspects of the recruitment and selection cycle.

Qualified applicants are invited to submit their resume, cover letter and desired salary. All applications will be held in strict confidence.

We thank all candidates for their interest but only those applicants selected for an interview will be contacted.

For general position inquiries in the USA please click here
For general position inquiries in the UK and Europe please click here
For general position inquiries in China and Hong Kong please click here
For general position inquiries in Australia please click here