Interested in learning more about joining Canaccord Genuity as an Investment Advisor? Please click here.
BI Developer
Business Intelligence (BI) Developer/Analyst, IT – Vancouver/Toronto– Job # 3740
Summary:
Through its principal subsidiaries, Canaccord Genuity Group Inc. (the "Company") is a leading independent, full-service financial services firm, with operations in two principal segments of the securities industry: wealth management and capital markets.

Since its establishment in 1950, the Company has been driven by an unwavering commitment to building lasting client relationships. We achieve this by generating value for our individual, institutional and corporate clients through comprehensive investment solutions, brokerage services and investment banking services.

The Company has Wealth Management offices located in Canada, the UK, Guernsey, Jersey, the Isle of Man and Australia. Canaccord Genuity, the international capital markets division, operates in North America, Europe, Asia, Australia and the Middle East. To us there are no foreign markets.™

Our Canadian operation, Canaccord Genuity Corp., is currently looking for a BI Developer/Analyst to join our team. Reporting to the Manager, Business Intelligence Team, this role will be responsible for the analysis, design, development and deployment of BI applications using Microsoft Business Intelligence tools. This role will provide highly valued client and business intelligence that drives the planning, management and measurement of our business.

The ideal candidate will have the ability to communicate effectively in technical and non-technical environments. Additionally, they will display excellent collaboration and organizational skills, including the ability to maintain exceptional client support and prioritize tasks.


Responsibilities:
Convert IBM Cognos reports to SSRS reports or PowerBI dashboards;
Convert multi-dimensional IBM Cognos cubes to SSAS cubes;
Continually examine how BI business applications are being utilized and recommend and implement improvements;
Create documentation and business metadata;
Create and communicate business reporting standards;
Ensure high-quality information is presented to the business community.
Skills & Qualifications:
Completion of a relevant technical post-secondary degree or diploma;
Excellent written and verbal communication skills;
2 - 3 years of experience with and knowledge of IBM Cognos Business Intelligence software and SQL/data manipulation;
1 - 3 years of experience with the Microsoft BI Stack (SSRS, PowerBI, SSAS);
3+ years of experience in a BI Development environment, with Business Systems Analysis experience preferred;
Firm knowledge of implementing BI solutions with a specific focus on the Finance and Investments industries;
Knowledge of Information Technology industry trends and BI software/hardware technologies;
Strong documentation skills;
Solid understanding of BI terminology and concepts;
Strong business analysis skills, process mapping, business process redesign and implementation;
Highly organized, analytical, detail and action oriented.

Canaccord Genuity Corp. welcomes and encourages applications from all qualified individuals including persons with disabilities. We will provide reasonable accommodations upon request for candidates taking part in all aspects of the recruitment and selection cycle.

Qualified applicants are invited to submit a resume and covering letter including salary expectations. All applications will be held in strict confidence. .

In order to be considered for employment at Canaccord Genuity, candidates selected for interviews will be required to show proof of citizenship, permanent residence or eligibility to work in Canada with no restrictions.

We wish to thank all candidates for their interest but only those applicants selected for an interview will be contacted. No phone calls please. Thank you for your understanding.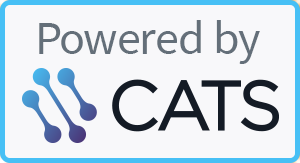 Canaccord Genuity Corp. welcomes and encourages applications from all qualified individuals including persons with disabilities. We will provide reasonable accommodations upon request for candidates taking part in all aspects of the recruitment and selection cycle.

Qualified applicants are invited to submit their resume, cover letter and desired salary. All applications will be held in strict confidence.

We thank all candidates for their interest but only those applicants selected for an interview will be contacted.

For general position inquiries in the USA please click here
For general position inquiries in the UK and Europe please click here
For general position inquiries in China and Hong Kong please click here
For general position inquiries in Australia please click here