Interested in learning more about joining Canaccord Genuity as an Investment Advisor? Please click here.
Internal Auditor
Internal Auditor – Internal Audit – Vancouver / Toronto – Job # 5222
Summary
Through its principal subsidiaries, Canaccord Genuity Group Inc. (the "Company") is a leading independent, full-service financial services firm, with operations in two principal segments of the securities industry: wealth management and capital markets.

Since its establishment in 1950, the Company has been driven by an unwavering commitment to building lasting client relationships. We achieve this by generating value for our individual, institutional and corporate clients through comprehensive investment solutions, brokerage services and investment banking services.

The Company has Wealth Management offices located in Canada, the UK, Guernsey, Jersey, the Isle of Man and Australia. Canaccord Genuity, the international capital markets division, operates in North America, Europe, Asia, Australia and the Middle East. To us there are no foreign markets.™

Our Canadian operations are looking for an Internal Auditor to join the organization. The successful candidate will have previous experience auditing ICFR (Internal Controls over Financial Reporting), and an understanding of the brokerage industry. This position reports directly to the Sr. Manager, Internal Audit.
Responsibilities:
Perform duties of an advanced or complex nature requiring strong judgment. Requires a thorough knowledge of ICFR;

Coordinate with external auditors to plan and scope work required, identify opportunities to streamline processes and reduce duplication of efforts;

Plan and execute audit engagements covering a variety of topics including ICFR, retail branch supervision, investment suitability, AML, and BCP as assigned in a manner that adheres to department standards including: scheduling interviews with process owners, requesting control documentation, conducting fieldwork and communicating audit results;

Ensure working papers and files (both on-line and hard copy) adhere to department standards;

Deliver draft reports and supporting documentation within two weeks of completion of fieldwork;

Provide recommendations in reports that are well thought-out (i.e. determine effect on other areas of the organization), practical and written in a format that can be delivered directly to Executive Management and the Board;

Provide regular reporting on testing progress and issues encountered;

Manage and maintain relationships with primary audit customers;

Coach team members in areas where the candidate is the subject matter expert.

Skills & Qualifications:
Professional accounting and/or audit designation preferred (CIA, CPA, CMA, CGA or CA) with a minimum of 2 – 3 years post-qualification experience in an audit role;

CISA designation and/or knowledge of IT audit procedures considered a significant asset;

Knowledge of ICFR (NI 52-109), IFRS and COSO framework required;

Knowledge of the brokerage industry considered a significant asset;

Knowledge of Sarbanes-Oxley Section 404 and related guidance desirable;

Must possess strong interpersonal and communication skills, both verbal and written, along with the ability to work independently and as part of a team;

Must be able to interact with individuals from a variety of backgrounds and at different levels within the organization;

Must be proficient in internal audit standards;

Must be proficient in Microsoft Office.

Must be able to travel for approximately 10% of the time, if required.

Canaccord Genuity Corp. welcomes and encourages applications from all qualified individuals including persons with disabilities. We will provide reasonable accommodations upon request for candidates taking part in all aspects of the recruitment and selection cycle.

Qualified applicants are invited to submit a resume and covering letter including salary expectations. All applications will be held in strict confidence. To apply, please Click Here.

In order to be considered for employment at Canaccord Genuity, candidates selected for interviews will be required to show proof of citizenship, permanent residence or eligibility to work in Canada with no restrictions.

We wish to thank all candidates for their interest but only those applicants selected for an interview will be contacted. No phone calls please. Thank you for your understanding.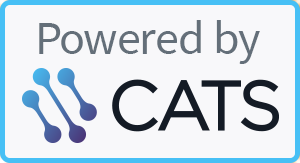 Canaccord Genuity Corp. welcomes and encourages applications from all qualified individuals including persons with disabilities. We will provide reasonable accommodations upon request for candidates taking part in all aspects of the recruitment and selection cycle.

Qualified applicants are invited to submit their resume, cover letter and desired salary. All applications will be held in strict confidence.

We thank all candidates for their interest but only those applicants selected for an interview will be contacted.

For general position inquiries in the USA please click here
For general position inquiries in the UK and Europe please click here
For general position inquiries in China and Hong Kong please click here
For general position inquiries in Australia please click here