Interested in learning more about joining Canaccord Genuity as an Investment Advisor? Please click here.
Business Analyst, Cash Management Group
Business Analyst, Cash Management Group, Canaccord Genuity – Vancouver, BC



Summary

The Cash Management Group at Canaccord Genuity is looking for an Business Analyst to join our high-performing team of finance professionals. We manage over $2.5 billion in client assets and employ like-minded individuals who display grit, integrity, hard work, and an ability to think outside the box.

The successful candidate will support the current Business Analyst on our team on both collaborative and independent projects. Must be able to multi task, take initiative and respond to changes in priorities. Have the ability to problem solve and think on one's feet, adaptability is key. This is a full time position out of our downtown Vancouver office.

Through its principal subsidiaries, Canaccord Genuity Group Inc. (the "Company") is a leading independent, full-service financial services firm, with operations in two principal segments of the securities industry: wealth management and capital markets.

The Company has offices in 10 countries worldwide, including Wealth Management offices located in Canada, Australia, the UK, Guernsey, Jersey, and the Isle of Man. Canaccord Genuity, the international capital markets division, operates in Canada, the US, the UK, France, Ireland, Hong Kong, China, Australia and Dubai. To us there are no foreign markets.™

Responsibilities
Reporting & Analysis
Have a direct impact to the business through analysis of financial information, business operations, trends, costs, and revenues;

"Big picture" thinker with a strong attention to detail, able to assist with improving efficiencies and profitability of the business;

Have the ability and intuition to foresee trends and react accordingly in a timely manner;

Be able to perform ad hoc analysis on the fly.
Accounting & Taxes
Maintain accurate and updated financials. Establish and maintain tables of accounts and assign entries to proper accounts;

Perform monthly, quarterly and annual accounting activities; including, but not limited to, bank and inventory reconciliations, coordination and completion of annual audits, and reviewing financial reports;

Oversee the preparation of taxes, ensuring compliance with payment, reporting and other tax or audit requirements;

Be a "gate keeper" that helps reduce costs, enhance revenues and improve profits;

Implement and oversee internal controls.

Skills & Qualifications
Hold an undergraduate/bachelor's degree; preference to accounting, finance or economics;

Accounting designation of CPA, CGA, CA, or CMA is highly preferable

3-5 years of accounting experience, preferably in finance;

Experience in reconciliation

Intermediate to advanced experience in excel and accounting software;

Have audit, personal and business tax preparation experience;

What we have to offer
Competitive salary and potential for bonuses

Competitive benefits package including Medical / Dental coverage

The Cash Management Group provides RRSP matching and other benefits including: weekly catered lunches, health & wellness perks, fun team events, and daily healthy snacks

How to Apply
Please send a resume and cover letter and also include your LinkedIn URL.

Contact us at 604.643.0101 to confirm receipt of your application. Only those applicants who confirm receipt of their resume will be considered for this position. All applications will be held in strict confidence.

This posting will remain open until a qualified candidate is hired. To learn more about the team and Canaccord Genuity, visit www.cgcashgroup.ca.

Want to get noticed? Follow us on Twitter (@cgcashgroup) and subscribe to our Youtube Channel (Cash Management Group).

Canaccord Genuity Corp. welcomes and encourages applications from all qualified individuals including persons with disabilities. We will provide reasonable accommodations upon request for candidates taking part in all aspects of the recruitment and selection cycle.

In order to be considered for employment at Canaccord Genuity, candidates selected for interviews will be required to show proof of citizenship, permanent residence or eligibility to work in Canada with no restrictions.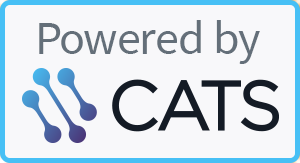 Canaccord Genuity Corp. welcomes and encourages applications from all qualified individuals including persons with disabilities. We will provide reasonable accommodations upon request for candidates taking part in all aspects of the recruitment and selection cycle.

Qualified applicants are invited to submit their resume, cover letter and desired salary. All applications will be held in strict confidence.

We thank all candidates for their interest but only those applicants selected for an interview will be contacted.

For general position inquiries in the USA please click here
For general position inquiries in the UK and Europe please click here
For general position inquiries in China and Hong Kong please click here
For general position inquiries in Australia please click here